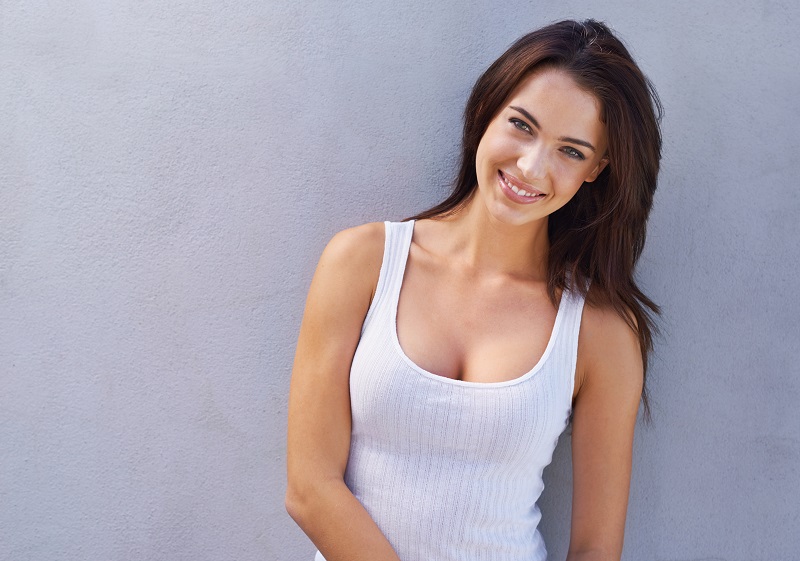 Aging. Pregnancy. Genetics. Significant weight gain or loss. Mastectomy. Each of these factors, either alone or in conjunction with another, can affect the appearance of your breasts. Some, such as the scarring from breast cancer surgery, have an immediate impact; others, such as natural sagging, occur gradually over time.
Board-certified South Carolina plastic surgeon Dr. Ted Vaughn will work with you on a personal level to understand your individual needs and aesthetic goals. He will determine the best breast surgery option to meet your expectations with pleasing, natural-looking results.
Dr. Vaughn has more than 20 years of experience performing breast surgery procedures. Schedule a consultation with him today by calling 864-223-0505. Piedmont Plastic Surgery serves South Carolina and Georgia areas including Greenwood, Greenville, and Columbia.
Breast Augmentation
Breast augmentation is a cosmetic procedure designed to improve breast size and shape. The most frequently performed cosmetic surgery in America, breast enhancement is a great choice for those looking to increase their natural size or restore lost volume. It can also correct asymmetry.
The procedure utilizes breast implants filled with either saline or silicone gel to provide an enhanced breast profile. Breast implants are highly customizable and can work for virtually all body types and aesthetic goals.
Breast Augmentation Before And After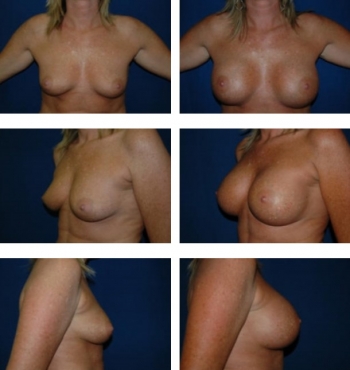 Click Here To View Our Gallery Page!
Breast Implant Exchange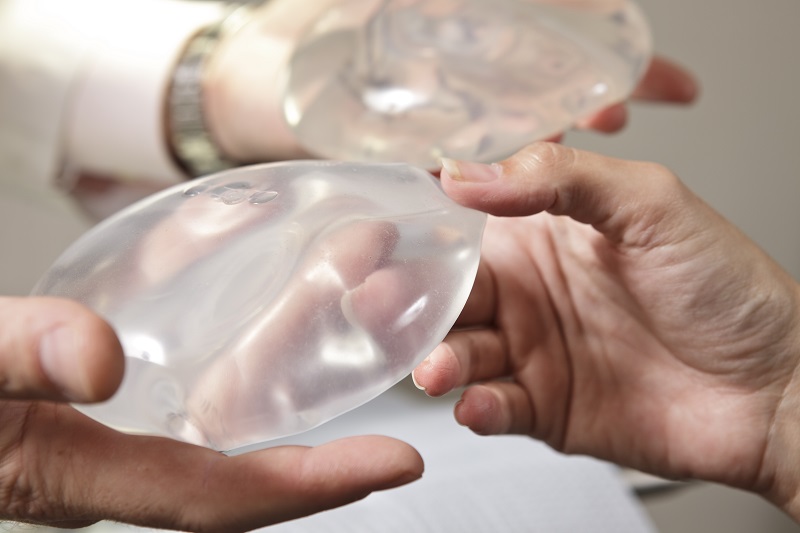 Breast implants may not be lifetime devices. Implants may eventually need to be removed and replaced, depending on a variety of circumstances. If necessary, this is done during a procedure called breast implant exchange, also known as breast implant revision.
Implants don't have an expiration date. The right time to exchange implants is different for every woman. Factors such as implant deflation, change in implant position, or a change in aesthetic preferences can signal the need for replacement. The most common reason to exchange breast implants, however, is simply a desire to change their size.
Breast Lift
A breast lift, also known as a mastopexy, is intended to lift droopy or saggy breasts and restore a more youthful appearance. Breast lifts involve removing excess breast tissue, tightening remaining tissue, and repositioning the nipples and areolas to provide a firmer, perkier profile.
The procedure is not meant to increase breast size. Patients looking to make their breasts larger may also benefit from breast implants in addition to a breast lift.
Breast Reduction
For women who suffer from chronic back, shoulder, or neck pain due to the excessive size of their breasts, breast reduction can provide a dramatic improvement in symptoms and quality of life.
Breast reduction surgery removes excess tissue from the breasts to achieve a more proportional appearance with your body frame. In addition to the improvement in symptoms, the breast reduction procedure typically improves the aesthetic appearance of the breasts as well.
Patient Testimonial
"I had my surgery in June and I absolutely love what I had done. Dr. Vaughn is the best he takes his time and listens to what your concerns is and what you want done. My surgery went great with my breast reduction and lift plus liposuction. Dr. Vaughn will be there for you if you think something is not right and completely makes you feel comfortable. I went for my 3 month follow up and he showed my before pics and I was completely amazed at the difference. I would recommend him for your surgery."
Click Here To Read More Reviews!
Breast Reconstruction
Breast reconstruction is often an important step in the recovery process following breast cancer treatment. Dr. Vaughn has been trained in a variety of surgical techniques to restore the natural shape of the breast after a mastectomy.
Reconstruction with implants is the leading technique. It recreates breast appearance, contour, and volume through the placement of silicone or saline implants. The procedure can be performed at any time after breast cancer surgery.
Male Breast Reduction
Gynecomastia is the condition of enlarged breasts in males. Although the condition sometimes corrects itself on its own, some individuals benefit from male breast reduction surgery.
Male breast reduction can be performed with liposuction alone or liposuction combined with surgical excision of breast tissue.
Does Insurance Cover Breast Surgery?
Insurance coverage depends on if the breast surgery is considered elective or medically necessary. Insurance does not typically cover elective procedures.
Breast reduction is typically covered if it is performed to relieve painful physical symptoms caused by large breasts. Breast reconstruction is covered by all insurance plans. Check the details of your plan or contact our office for help understanding your coverage.
If you are interested in financing your procedure, our office accepts CareCredit, a healthcare credit card.
Why Choose Dr. Ted Vaughn?
Dr. Ted Vaughn is certified by the American Board of Plastic Surgery. This distinction signifies that he has extensive medical and surgical education as well as clinical experience. It also shows that he has passed a rigorous evaluation of his plastic surgery expertise.
In an effort to maintain the highest levels of safety and comfort, Dr. Vaughn performs many surgeries at our accredited in-office surgical suite. This facility offers many benefits and allows patients to avoid the costly hospital setting.
Our philosophy is to treat our patients like family. It is how we have delivered unmatched care and results for over two decades.
Contact Dr. Vaughn For Breast Surgery In Greenwood, SC!
If you would like to learn more about your breast surgery options, please contact the office of Piedmont Plastic Surgery online or call 864-223-0505 to schedule your personal consultation with Dr. Vaughn. We proudly serve patients in the Greenwood, Greenville, and Columbia areas of South Carolina, as well as Augusta, Georgia.