You eat a balanced diet and are loyal to an exercise routine, yet you still have stubborn pockets of fat. The truth is that slimming down can be difficult for many people. This is because excess fat tends to accumulate in certain areas and stay there, despite a healthy lifestyle. If you are looking for an effective way to achieve the toned results that you desire, liposuction might be a great option for you.
Liposuction is a popular body contouring procedure that removes excess fat from the areas that you want to improve. Dr. Ted Vaughn is a board-certified plastic surgeon who has been performing cosmetic surgery procedures for over two decades. He will use his surgical skill and his attention to detail to help you achieve your unique aesthetic goals.
Schedule your free consultation today at 864-223-0505 to discover if liposuction is right for you. At Piedmont Plastic Surgery, we welcome patients from Greenwood, Greenville, and Columbia, South Carolina, as well as patients from neighboring areas in Georgia.
Benefits of Liposuction         
Liposuction is a safe and effective procedure that has been performed for decades. Many men and women find that they are able to achieve the long-lasting body contouring results they desire through liposuction. The procedure is very versatile and can be tailored to address the specific areas that you are concerned with.
Liposuction can remove excess fat from many areas, including your:
Abdomen and waist
Hips
Thighs
Buttocks
Calves and ankles
Arms
Back
Inner knee
Chest
Though liposuction is a surgical procedure that requires some recovery time, many people find that the results are worth it. Liposuction can help you feel more comfortable and confident in your own skin. Some people also discover that they are more motivated than ever to maintain a healthy lifestyle after seeing their results, which can be an unexpected benefit.
Who is a Good Candidate for Liposuction?
While liposuction can successfully remove fat deposits, it should not be confused with weight-loss surgery. Good candidates for liposuction are within their ideal weight range and are otherwise healthy.
Generally speaking, liposuction candidates:
Have realistic expectations for the procedure
Have good skin elasticity and muscle tone
Lead a healthy lifestyle
Do not smoke or are willing to quit during the recovery process
Are willing to follow all pre and post-operative instructions
Dr. Vaughn has extensive experience performing liposuction, and he will help you understand both the benefits and limitations of the procedure during your individual consultation and exam. Liposuction may not be right for everyone, so Dr. Vaughn will thoroughly evaluate your candidacy before recommending the procedure.
Liposuction vs. A Tummy Tuck
People whose body contouring goals include a flatter, tighter, more firm-looking abdomen often pose this question to Dr. Vaughn: Should I have liposuction or a tummy tuck?
Both are procedures performed in our accredited in-office surgery suite. Each person's medical circumstances are unique, but here are three things to consider if you're debating whether to schedule liposuction, a tummy tuck, or both:
Number 1: Of the two procedures, liposuction is less invasive than a tummy tuck. Thanks to our tumescent power-assisted liposuction procedure, Dr. Vaughn can use a local anesthetic to target particular fat zones. A tummy tuck, or abdominoplasty, is a more complex surgery performed while the patient is sedated.
 
Number 2: Consider your distinct circumstances. Abdominoplasty may be most effective for people who have undergone dramatic weight loss, or women whose bodies show dramatic after-effects of pregnancy and nursing. Liposuction is often an excellent solution for patients who diet and exercise but still have difficulty improving their physique.
 
Number 3: You may, in fact, desire both procedures. After your consultation with Dr. Vaughn, if you decide that abdominoplasty in conjunction with liposuction is the best strategy for achieving your physical goals, our surgeon can determine the best timing and approach for your concurrent procedures.
What to Expect from the Procedure and Recovery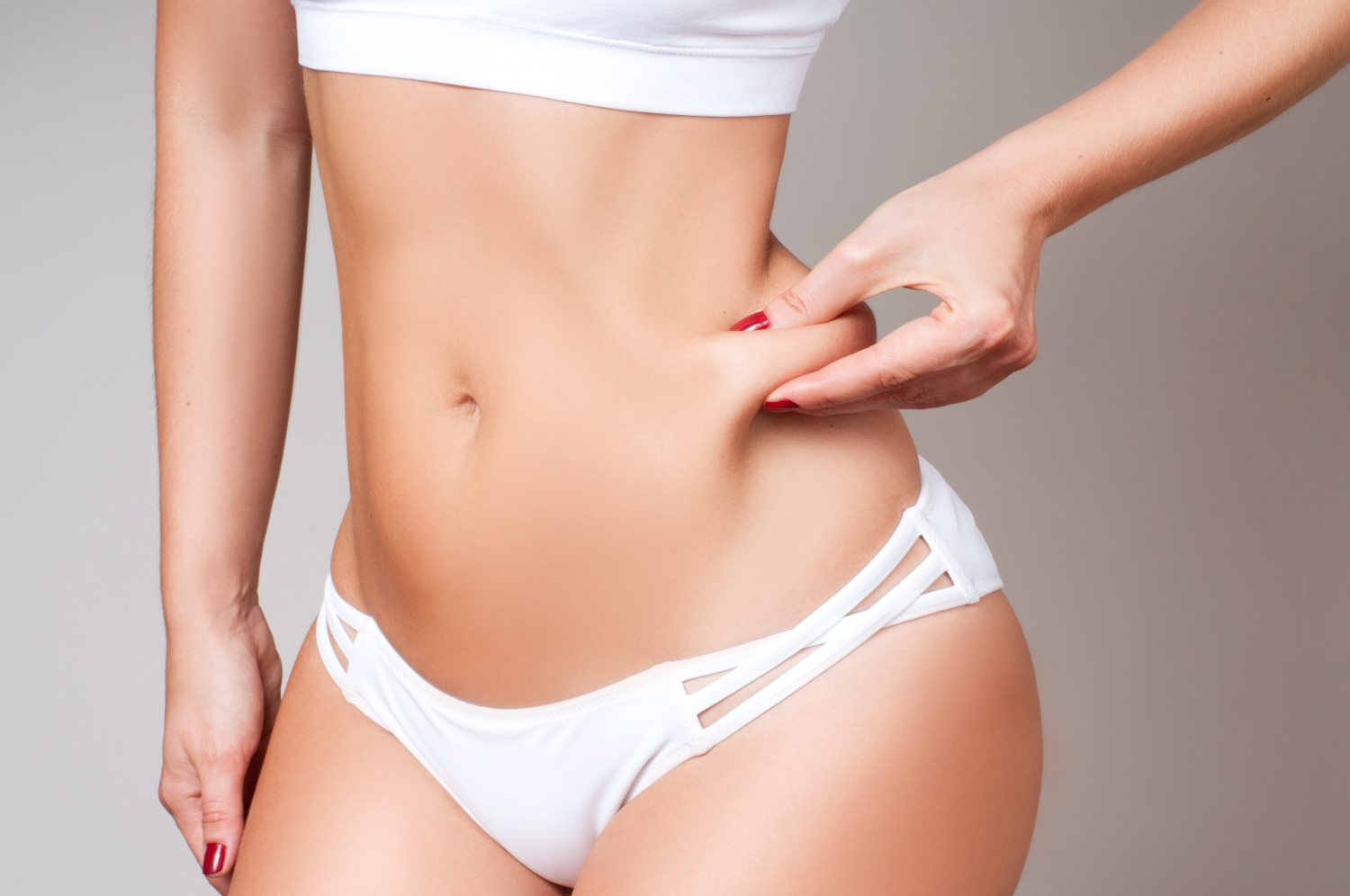 At our accredited in-office surgical suite, Dr. Vaughn uses tumescent power-assisted liposuction—or PALS—to break up and remove fat deposits that do not typically respond to diet and exercise. The clinically proven PALS system offers a number of advantages over other liposuction methods including:
Reduced surgical time
Reduced recovery period
Reduced bruising
In addition to being performed as an individual procedure, liposuction may also be used in conjunction with other cosmetic surgery procedures such as breast reduction, tummy tucks, and mommy makeovers. As with any surgery, some rare complications may occur. Dr. Vaughn will discuss these with you prior to treatment.
Liposuction recovery varies by individual and depends on a number of factors including your general health and the extent of your liposuction treatment. Most patients are able to return to work and light daily activities within a week. Any lingering bruising and swelling typically dissipate within a few weeks, and you will likely need to wear a compression garment during the initial weeks of your recovery period. Dr. Vaughn will thoroughly review your recovery guidelines with you prior to your liposuction procedure.
Liposuction Results
At some point during your teens or early twenties, the number of fat cells in your body became a fixed number. That is why it is nearly impossible to eliminate fat cells through diet and exercise. The cells themselves shrink with weight loss, but they do not disappear.
Liposuction is effective because the procedure actually removes excess fat cells, giving you long-lasting results. However, the remaining fat cells can still expand with weight gain if you do not maintain a balanced diet and exercise regularly. Healthy lifestyle choices will help ensure you maintain the results of your liposuction procedure from years to come.
Schedule Your Liposuction Consultation
If you would like to learn more about liposuction, please contact Piedmont Plastic Surgery by calling 864-223-0505 or completing our online form to schedule your consultation with Dr. Vaughn. We proudly serve patients in the South Carolina areas of Greenwood, Greenville, and Columbia, as well as Augusta, Georgia.