Our skin is made up of collagen, elastin, and other components that make it strong and supple. As we age, our bodies produce less of these skin-tightening components and we experience skin laxity. Women can experience this same laxity in their intimate area. This can lead to both aesthetic and functional concerns for women and their feminine health.
At Piedmont Plastic Surgery, we are proud to offer the ThermiVa treatment to women who want to take control of their intimate wellness. We know that this can be a sensitive issue, and we are proud to offer this effective solution.
If you are interested in learning more about this non-surgical vaginal rejuvenation procedure, please schedule a consultation at 864-223-0505. Board-certified plastic surgeon Dr. Ted Vaughn and his experienced staff welcome patients from Greenwood, Greenville, Columbia, and throughout South Carolina.  
What is ThermiVa?
ThermiVa utilizes radiofrequency to tighten lax vaginal and vulva tissue. The radiofrequency energy creates gentle heat that encourages tissue remodeling and stimulates the production of collagen and elastin. The result is a physical and functional improvement to your vaginal wellness.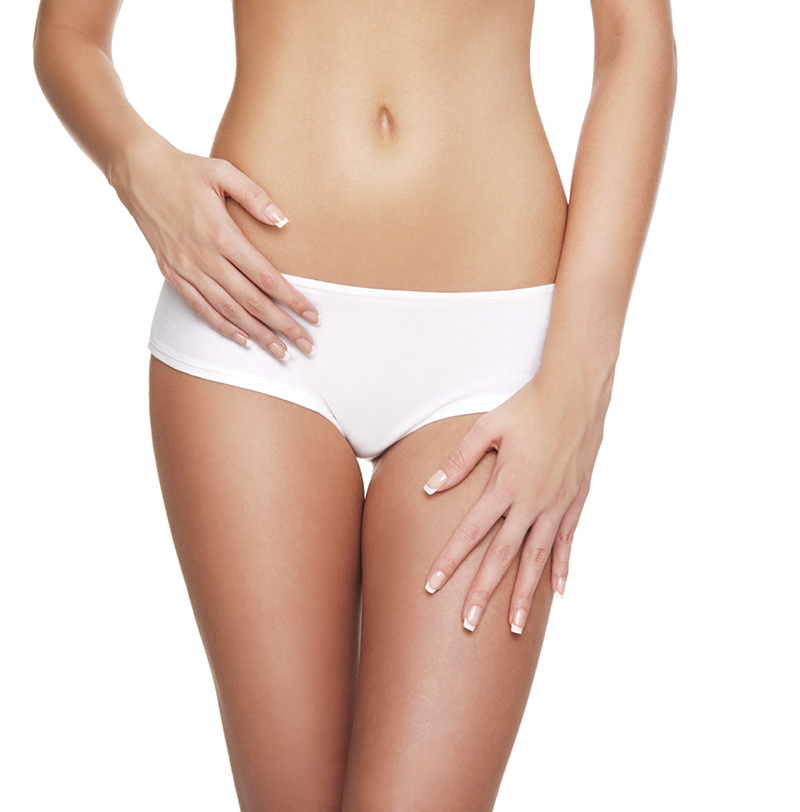 The benefits of ThermiVa include that it:
Is non-invasive
Is a safe and controlled treatment
Offers an alternative to surgery and laser treatments
Can improve sexual function and comfort
Can improve sexual satisfaction
Can improve vaginal lubrication
Can reduce or eliminate stress urinary incontinence
Can improve the tone and appearance
Women's bodies change over time. Aging and childbirth can both cause vaginal tissue to weaken, presenting functional and cosmetic challenges. ThermiVa offers a gentle and effective solution to these concerns.
As the topic of feminine wellness continues to receive more mainstream attention, women are discovering effective ways to take control of their intimate health and regain their confidence. ThermiVa is a popular treatment option; over 85,000 sessions have been performed since 2016.
Candidates for ThermiVa   
This non-surgical vaginal rejuvenation treatment is a great choice for many women who want to improve functional and cosmetic concerns. A consultation with Dr. Vaughn and his staff is the best way to determine your candidacy for this procedure. You may be an ideal candidate for ThermiVa if you:
Are dealing with a loss of sexual satisfaction due to vaginal laxity
Experience pain during intercourse
Have stretched vaginal muscles
Struggle with vaginal dryness due to age, radiation treatment, or hormonal changes
Experience mild stress urinary incontinence
Want to restore tighter tissue in the labia and vagina
ThermiVa may not be suitable for women who are currently pregnant or have a vaginal infection.
How is the ThermiVa procedure performed?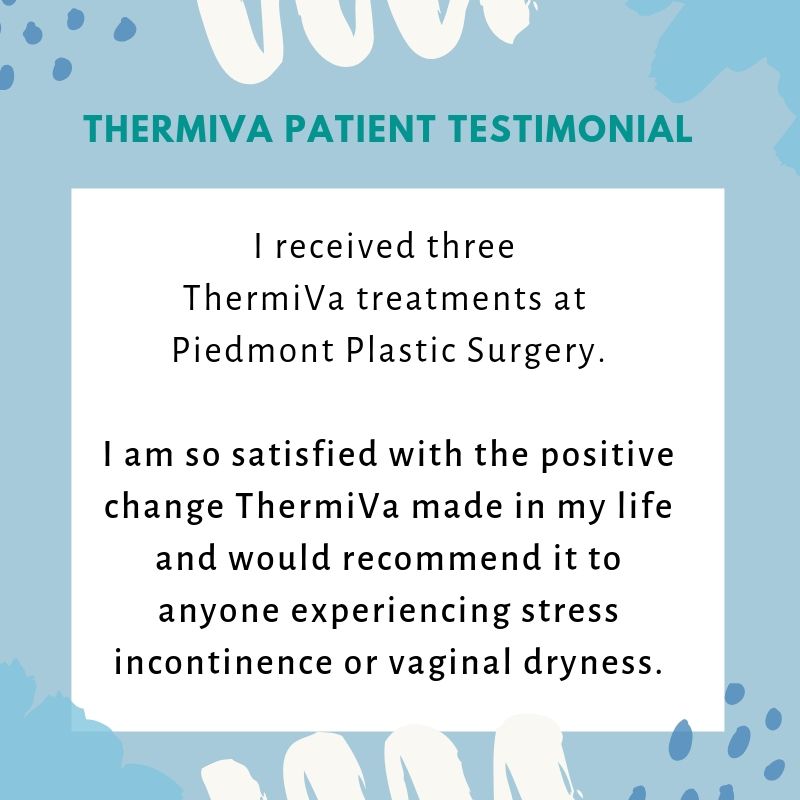 The ThermiVa treatment is comfortable and can often be performed in around 30 minutes. Gentle heat is delivered through a slim device that is designed to provide a comfortable, unintimidating experience. No downtime is needed after the treatment, meaning you can return to your daily activities. Sexual intercourse can also be resumed the same day.
Multiple treatment sessions may be required to achieve the best results. Dr. Vaughn and his staff will help create a personalized treatment plan to address your unique needs. The results may be apparent immediately after treatment, and the tightening effects can continue to improve with time.
Schedule Your Consultation with Our Greenwood Plastic Surgeon
Dr. Vaughn and the experienced staff of Piedmont Plastic Surgery are committed to understanding your needs and providing you with the most effective solution. We are dedicated to ensuring your safety, comfort, and satisfaction.
Schedule your free nurse consultation at 864-223-0505 to discuss how ThermiVa can help you regain control of your feminine wellness. We are proud to serve patients from Greenwood, Greenville, and Columbia, South Carolina as well as nearby Augusta, Georgia.