If you're looking for a way to get rid of stubborn excess fat without committing to a surgical procedure, then CoolSculpting® may be a great option for you. This noninvasive body contouring treatment can eliminate fat cells from many troublesome areas of the body. CoolSculpting allows you to achieve the slim appearance you want without the incisions, risks, and downtime associated with surgical fat removal.
Board-certified plastic surgeon Dr. Ted Vaughn and his experienced staff would be happy to help determine if CoolSculpting is right for you. If you live near Greenwood, South Carolina or Augusta, Georgia, please contact Piedmont Plastic Surgery today at 864-223-0505 to schedule your consultation.
What is CoolSculpting?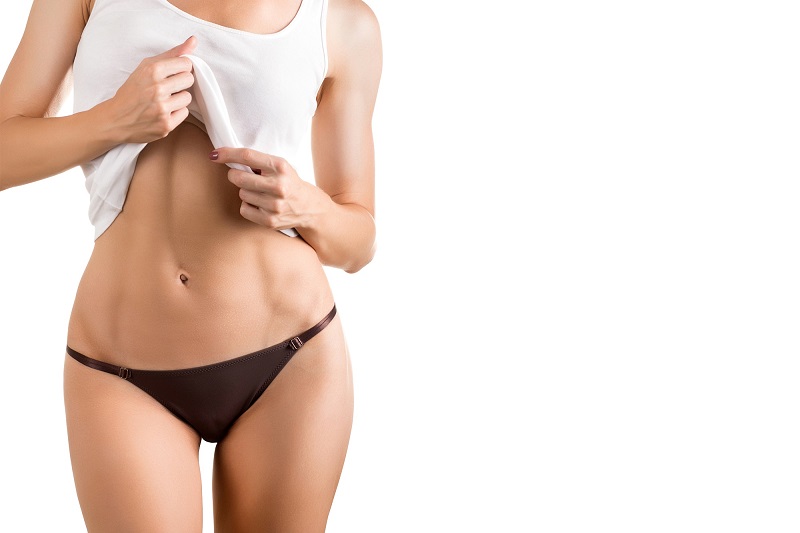 CoolSculpting is an innovative procedure, based around the key discovery that fat cells respond to cold temperatures before the surrounding tissue does. This discovery, sometimes referred to as cryolipolysis, is the proven science that CoolSculpting utilizes.
When targeted cooling energy is delivered into the treatment area through gentle applicators, the fat cells beneath the skin freeze and die. Then, the cells are naturally removed by your body over time.
CoolSculpting Benefits
The benefits of CoolSculpting include:
It is noninvasive and nonsurgical
There is little to no downtime
The treatment time is relatively short
The process is safe and the surrounding tissue is unaffected
Many areas can be treated
The results are long-lasting
You have a relatively fixed number of fat cells in your body. When you lose weight through diet and exercise, your cells shrink but do not disappear. Similarly, when you gain weight, the cells grow in size but not in number.
CoolSculpting does not alter the size of your fat cells; it eliminates them instead. The removal of fat cells is what makes CoolSculpting an effective body contouring procedure, but it is not a weight loss solution or a substitute for a healthy lifestyle.
What Areas Are Treatable With CoolSculpting?
If you look in the mirror and see a stubborn bulge of fat, there's a good chance that CoolSculpting can be used on that area. Our staff can place the applicator pads on many different parts of the body, making the treatment versatile. 
CoolSculpting can be used to treat your:
Double chin
Upper arms
Sides
Abdomen
Outer thighs
Inner thighs
Bra bulge
Beneath the buttocks
Back
During your consultation, Dr. Vaughn will let you know if CoolSculpting can address your unique area or areas of concern.
Ideal CoolSculpting Candidates
If you are active and within reach of your goal weight but struggling with those last deposits of stubborn fat, CoolSculpting may be just what you have been looking for. Good candidates for CoolSculpting understand that this treatment is not a weight loss procedure.
As a nonsurgical procedure, CoolSculpting does not require any special preparations or necessitate time off of work. These factors make it ideal for those who want a slimmer frame but cannot commit to surgical treatment. Dr. Vaughn will help you determine your candidacy during your CoolSculpting consultation.
Your CoolSculpting Treatment Session
Dr. Vaughn will develop a customized treatment plan to help you achieve your body contouring goals. While it may only take one visit for you to achieve your goals, many people see the best results after several CoolSculpting treatments.
During your session, an applicator with a gel pad will be placed on the area that you want to improve. Then, controlled cooling energy will be delivered through the applicator to begin the fat cell elimination process. It will feel cold at first, but the sensation usually fades.
You don't have to do anything during your session, so feel free to read a book or respond to some emails. The session time varies depending on the treatment area. Dr. Vaughn will tell you approximately how long your customized session will take so that you can plan accordingly.
CoolSculpting Results
Many people return to work or other activities immediately after their treatment. You may see results in as little as three weeks, but the most dramatic results usually appear after two months. Your body will continue to remove treated fat cells for up to four months after treatment.
Since the fat cells are eliminated, the results are long-lasting. However, it is essential to maintain a healthy lifestyle after your treatment to maximize your results. If you gain weight, the remaining fat cells in the area can grow, disturbing your new contours.  
Schedule Your CoolSculpting Consultation
To schedule a CoolSculpting consultation with our board-certified South Carolina plastic surgeon, please contact Piedmont Plastic Surgery online or call our office at 864-223-0505 today. Dr. Vaughn provides individualized body contouring treatments for men and women living in Greenwood, Greenville, and Columbia, South Carolina in addition to nearby Augusta, Georgia.