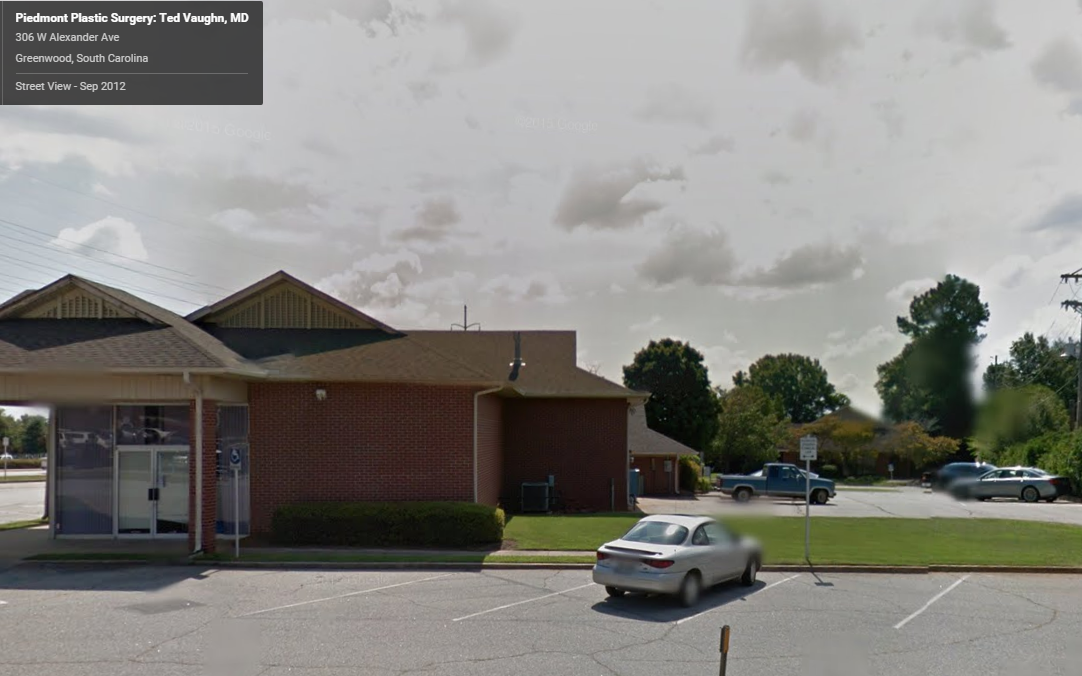 Piedmont Plastic Surgery
305 W Alexander Ave #A
Greenwood
,
South Carolina
29646
Phone: (864) 223-0505 Phone: 864-223-0505
Driving Directions
Head south on Main Street ( Bus Hwy 25 S). Aprroximately 1 mile
Turn right onto Epting Avenue. There are three pharmacies on this corner. Follow approximately 0.5 miles through two traffic lights. Self Regional Healthcare will be on your right.
Just after the second traffic light at Spring St. turn right into Greenwood Medical Center.
Piedmont Plastic Surgery is the last building on the left. 
Office Hours