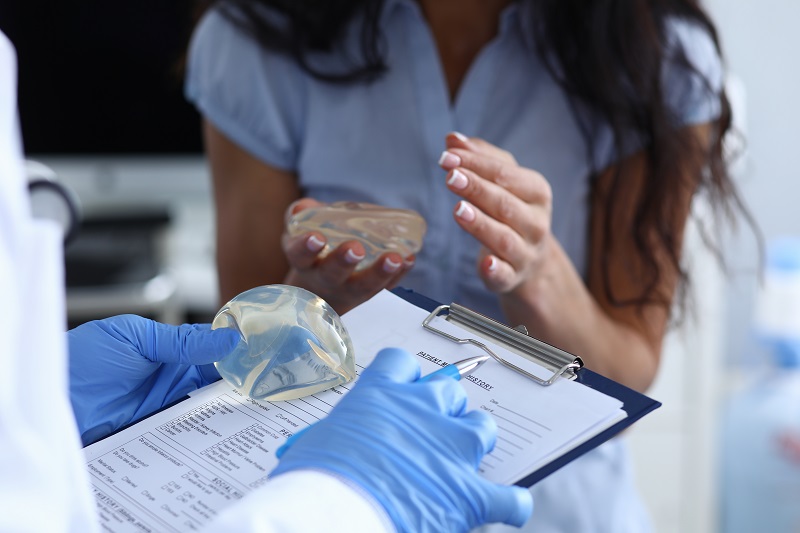 Hundreds of thousands of women undergo breast augmentation each year. It is one of the most frequently performed cosmetic procedures, and many individuals who are interested in enhancing their breast appearance are great candidates. Here are a few things to consider when deciding if breast augmentation is a good fit for you.
Ideal breast enhancement candidates must be in good physical condition. This means being at a relatively healthy and stable weight. It also means not having any active infections, serious illnesses, or similar concerns.
If you do have medical considerations, you will need to discuss them with Dr. Vaughn so that he can determine if the procedure is appropriate. Smokers must be willing to quit temporarily, as the habit can compromise the body's ability to heal following surgery. Additionally, women who are pregnant or breastfeeding should wait to have this procedure.
It is vital to approach any cosmetic surgery with a healthy state of mind. Deciding to move forward with breast augmentation is deeply personal. You should do it for yourself because you feel it will increase your satisfaction with your appearance. Likewise, your expectations for what the procedure can achieve should be realistic.
If the following statements apply to your situation, breast augmentation may be an excellent solution:
You think that your breasts are too small for your figure.
You are unhappy with your breast shape and would like a more rounded contour.
Your breasts have lost volume or firmness due to childbirth.
Your breasts are asymmetrical.
Wearing swimsuits or low-cut shirts makes you feel self-conscious.
Though most women are candidates for breast enhancement, it is important to be honest and open during your consultation. Even if this is not the right procedure for you, Dr. Vaughn may be able to suggest other ways to reach your cosmetic goals.
Schedule Your Greenville Breast Augmentation Consultation
The best way to learn if you are a breast augmentation candidate is to speak with board-certified plastic surgeon Dr. Ted Vaughn. Call 864-223-0505 to schedule a consultation. Piedmont Plastic Surgery welcomes patients from Greenwood, Greenville, and Columbia, South Carolina, and nearby areas of Georgia.