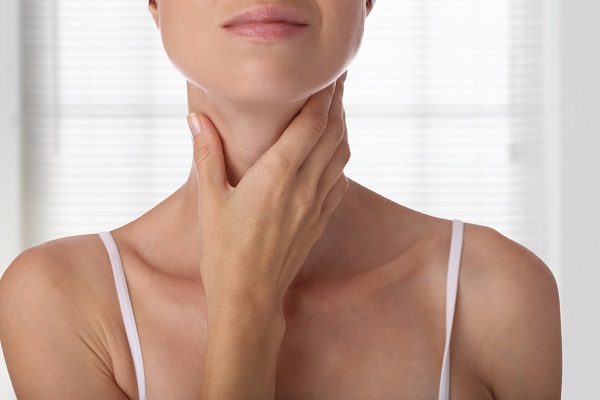 Many men and women struggle with excess fat beneath the chin, often referred to as a "double chin." This stubborn fat can be caused by genetics, age, or weight gain and it may not respond to diet and exercise.
At Piedmont Plastic Surgery, we offer  KYBELLA® injections to eliminate your double chin. KYBELLA® is an effective, non-surgical option for achieving definition and tone.
KYBELLA® is the only injectable that is FDA-approved for the purpose of treating moderate to severe excess fat beneath the chin. This treatment is quickly gaining popularity, as over 60,000 people received injections in 2017, according to the latest statics by the American Society of Plastic Surgeons. It also received Allure's Best of Beauty Breakthrough Product award in 2015.
Your body breaks down fat naturally using deoxycholic acid. KYBELLA® uses a synthetic version of this same ingredient to eliminate fat cells underneath your chin when injected. KYBELLA® targets specific fat cells and does not harm the surrounding tissue. Once these fat cells dissolve, they are naturally disposed of by your body.
Benefits of KYBELLA®
KYBELLA® injections offer individuals a long-lasting way to reduce the appearance of a double chin. The benefits of this treatment include that it:
Is minimally invasive
Can provide results similar to cosmetic surgery procedures
Has no downtime
Permanently eliminates fat cells
When KYBELLA® is injected into fat cells it destroys them and prevents them from ever accumulating fat in the future. After you reach your desired goal, you should not need further treatment. This makes KYBELLA® a popular alternative to other permanent methods of fat removal that require surgery.
However, if you gain a significant amount of weight after treatment, there is a potential for the remaining fat cells in the area to grow.
Is KYBELLA® Right for Me?
A free consultation with one of our experienced nurses is the best way to determine if you are a candidate for KYBELLA®. Generally speaking, you may be eligible for this treatment if you:
Are at least 18 years old
Have stubborn fat beneath your chin
Wish to avoid surgery
Do not have an infection in the treatment area
Are not pregnant or nursing
Additionally, it is important to let your doctor know if:
You've had previous plastic surgery on your neck, chin, or face
Have had troubles with swallowing
Have bleeding problems
Are on any blood-thinning medications or ones that prevent clotting of the blood
Once it has been determined that you are a candidate for KYBELLA®, our board-certified plastic surgeon Dr. Ted Vaughn and his team will develop a treatment plan to fit your unique needs. You may need up to six treatment sessions, though many patients see results after two to four treatments. These treatments are spaced at least one month apart, to allow time for your body to remove excess fat that was treated in the previous session.
The injection process can be completed from the comfort of our facility in 15 to 20 minutes. Topical numbing agents may be applied to reduce any potential discomfort. You will receive multiple KYBELLA® injections during one treatment to best achieve your aesthetic goals. You may experience slight swelling after the procedure, which will subside.
Though this treatment does not provide results as quickly as a neck lift procedure, you may choose KYBELLA® to avoid the downtime involved with surgery.
Contact our Experienced Greenwood Plastic Surgeon
If you are considering KYBELLA® injections, please call 864-223-0505 for a free nurse consultation. Consultations are also available with our board-certified plastic surgeon for a fee. We proudly serve the Greenwood, Greenville, and Columbia areas of South Carolina as well as nearby Augusta, Georgia.