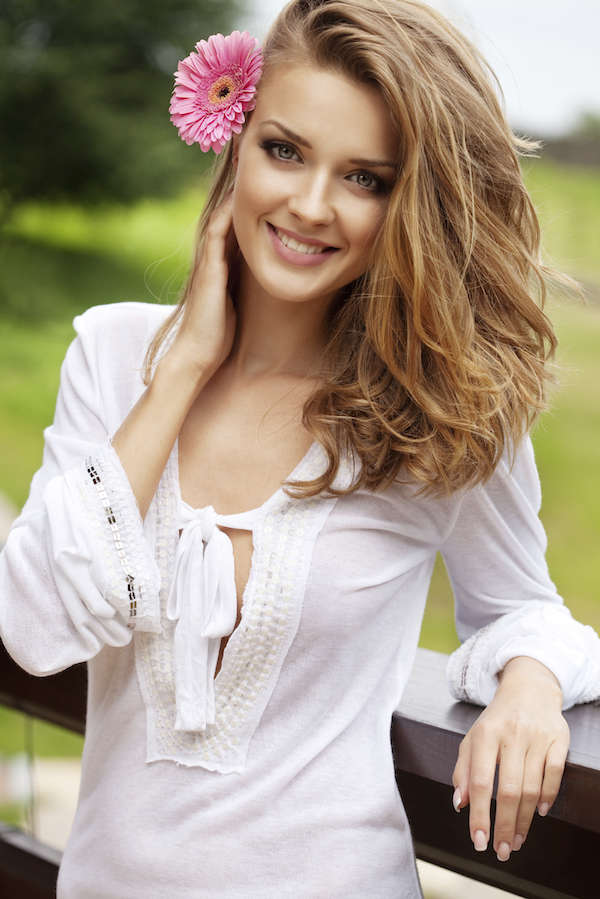 Skin care is always an important part of your beauty routine, but it is especially important in the summer months when your skin is more exposed to the elements. Follow these skin care tips to keep yourself looking young and refreshed for years to come.
Wear sunscreen. You probably hear this a lot, but it cannot be stressed enough. A recent RealSelf survey revealed that 70 percent of women aged 18 to 34 don't use sunscreen regularly despite dermatologists urging that daily sunscreen use is the number one way to keep skin healthy.
Protect your scalp. Even if you use daily sunscreen, you may be neglecting your scalp. The sensitive skin along your hairline and your part needs protection too and creams may not absorb well. Try a sunscreen spray for these sensitive areas to make sure you are getting the sun protection your skin needs.
Don't forget you lips. Keep the delicate skin of your lips from drying and burning in the sun with lip balms that contain SPF 15 or higher. And remember to reapply when spending extended amounts of time outdoors.
At Piedmont Plastic Surgery, we offer our patients take-home skin care products and in-office treatments, such as chemical peels and microdermabrasion, to keep your skin healthy and youthful.
Call Piedmont Plastic Surgery today at 864-223-0505 to schedule your skin care evaluation and learn what treatments can help you look your best.
We welcome patients from Greenville, Columbia, and all surrounding areas of South Carolina and Georgia.