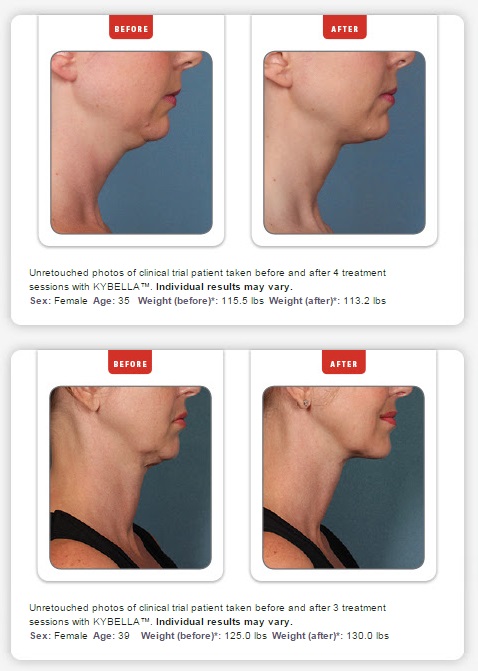 The beginning of a new year is always a good time to reassess goals and let go of those things that do not serve you. Certainly, some of this is emotional, but some of it is more physical in nature. That double chin, for example. Maybe it's time to stop carrying it around. It serves no useful purpose after all.
The double chin poses both an aesthetic and physical problem. Distracting as it can be to look at, excess fat in the chin and neck may also impact breathing and increase risks for sleep apnea and other medical conditions. But what can you do if surgical procedures such as face and neck lift don't seem like a good fit? You can talk to board-certified Greenwood plastic surgeon Dr. Ted Vaughn for a start – and he can assess your problem areas, discuss all treatment options, and guide you towards the one that will most effectively serve your needs.
Kybella®
Kybella is a nonsurgical treatment for the elimination of excess fat in the chin and neck. This revolutionary, FDA-approved injection works to emulsify stubborn fat deposits underneath the chin, producing a firmer, more contoured look without incisions, sutures, or a lengthy recovery period. Desirable results may require more than one treatment – sometimes as many as six – but results, once obtained, are permanent. During your initial consultation, Dr. Vaughn will listen to your concerns and assess how much fat is present in your neck and chin to help you determine how many treatments will be needed to produce the look you desire.
To schedule a consultation at our Greenwood, South Carolina office, please contact Piedmont Plastic Surgery today. Dr. Vaughn serves Columbia, Laurens, Greenville, and surrounding areas of South Carolina, along with Augusta and nearby areas of Georgia. Call us at864-223-0505 to learn more.