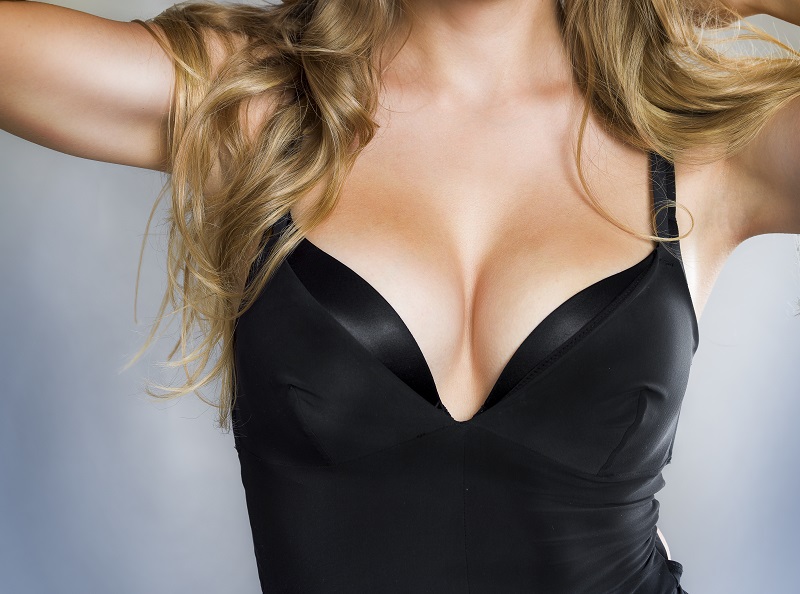 The desire to have fuller, rounder, more symmetrical breasts is something that many women experience. It's no surprise that over 300,000 breast augmentation procedures were performed in the United States in 2017, according to the American Society of Plastic Surgeons.
Breast augmentation has helped many women feel more confident and beautiful. But sometimes breast augmentation alone isn't enough to achieve the desired results. In many cases, women can accomplish their goals for breast surgery by combing breast augmentation with a breast lift.
What Breast Augmentation Can Accomplish
For women who have a smaller cup size than they desire, breast augmentation is a great way to add volume. If your goal is to increase the size of your breasts, then breast augmentation alone can likely provide you with the results you want.
Breast augmentation can potentially:
Improve breast fullness
Increase breast projection
Restore lost breast volume
Achieve a rounder breast shape
Correct breast asymmetry
Create more balanced body proportions
Breast augmentation can be customized to address your unique needs. You will have several options regarding breast implant type, size, placement, and more. Dr. Ted Vaughn will discuss the available options and help determine if breast augmentation can achieve your goals.
When a Breast Lift Might be Necessary
In many cases, breast size isn't the only aesthetic concern that women have. Over time, women experience many unwelcome changes with their breasts. Downward pointing nipples, areola enlargement, and excess skin are all common concerns.
Women may experience these breast changes due to several factors, including:
Pregnancy
Breastfeeding
Weight change
Aging
While breast augmentation aims to increase breast size and volume, a breast lift does not. A breast lift can, however, return your breasts to a more youthful, elevated position while improving areola size and nipple placement.
Combining a Breast Lift with Breast Augmentation
The best way to improve the fullness of your breasts while giving them a lifted, perky appearance is to combine breast augmentation with a breast lift. Many women find that combining the two procedures allows them to get the most out of their breast surgery.
Every woman is unique, so you should make an informed decision about what is best for your specific circumstances. A consultation with an experienced plastic surgeon is the best way to determine which procedures may be right for you based on your physical characteristics and goals.
Dr. Vaughn is a board-certified plastic surgeon who has been helping women achieve beautiful, natural results for over two decades. During your consultation, Dr. Vaughn will evaluate your candidacy and discuss your surgical options.
Dr. Vaughn and the staff at Piedmont Plastic Surgery are committed to helping you achieve the results you've been dreaming of. Your comfort, safety, and satisfaction are our highest priorities.
Schedule Your Breast Procedure Consultation Today
If you're considering a breast lift, breast augmentation, or both, please call 864-223-0505 to schedule an individualized consultation. Dr. Vaughn and the staff of Piedmont Plastic Surgery happily welcome patients from across South Carolina including Greenwood, Greenville, and Columbia as well as nearby Augusta, Georgia.