Dermal fillers are a non-surgical method of combating the visible, unwanted effects of time, sun exposure, and genetics on your skin. Injectable dermal fillers are most commonly used to address facial concerns but can also restore a youthful appearance to the hands. This cosmetic treatment is often chosen by patients who want quick results without having to undergo surgery.
Board-certified plastic surgeon Dr. Ted Vaughn makes it a priority to understand the needs of each patient and design the safest and most effective treatment plan for each individual. He has ample experience in both surgical procedures and non-surgical cosmetic treatments and can help you decide if fillers are right for you. Some factors that may make you a good candidate for this non-invasive treatment are discussed below.
You Need to Replace Lost Volume to Reduce Signs of Aging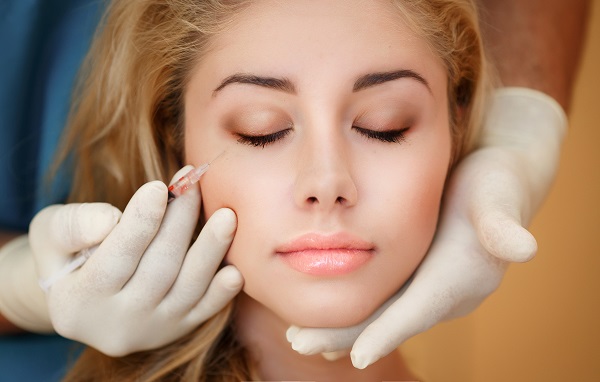 In many cases, patients seek cosmetic improvements when they have developed signs of aging and want to intervene. Dermal fillers are intended to replace lost volume that causes you to look less youthful. Treatment areas can include:
Crow's feet – These lines form in the shape of a crow's foot at the outer corners of your eyes.
 
Wrinkles – Wrinkles can form as a result of your common facial expressions and from the loss of collagen and skin elasticity.
 
Fine lines – Fine lines are mild creases in the skin, as opposed to furrows, which are deeper wrinkles.
 
Frown lines – When the tissue between your eyebrows gathers into a fold, you can develop vertical lines in that area that give the impression that you are frowning when you are not.
 
Nasolabial folds – These are more commonly known as smile lines or laugh lines, and they are the lines that run from your nose to the corners of your mouth.
 
Marionette lines –Vertical lines that start at the corners of your mouth and run downward are known as marionette lines.
 
Sunken cheeks – We associate plump cheeks with youth. Aging can result in a loss of volume in your cheeks, causing a sunken, less youthful look.
 
Dark under-eye circles – As the skin loses density and fat deposits are depleted, veins and capillaries can show through the skin more easily, resulting in these pesky dark circles.
 
Volume loss in the back of your hands – Your hands aren't immune to showing signs of aging. A dermal filler can be used to restore volume and give you younger looking hands.
You Want to Enhance a Specific Facial Feature
Another reason patients elect to have a dermal filler treatment is to enhance or change the look of a specific facial feature. Dermal fillers are increasingly being used by younger patients to create plumper lips, fuller cheeks, or other desired characteristics. The appearance of acne scars or other facial scars can be reduced through the use of dermal fillers as well.
You Want Quick Results and Recovery
A facelift or browlift can give you dramatic and permanent results. However, with the advent of dermal fillers, surgery is no longer necessary to treat many cases of minor volume loss and changes in skin appearance due to age or sun exposure. By opting for this non-invasive procedure instead of surgery, you get the benefits of:
Short recovery time
Lower risk
Quick results
More affordable
It is important to note that dermal fillers are not the answer to every facial concern. In some cases, Dr. Vaughn may recommend facial plastic surgery or BOTOX® Cosmetic for best results.
Contact us for a Dermal Filler Consultation
Call Piedmont Plastic Surgery at 864-223-0505 to schedule a consultation with Dr. Vaughn. The consultation is a great time to discuss your face or body concerns and ask the doctor questions. We are proud to treat patients in the Greenville, Columbia, Laurens, and Greenwood areas of South Carolina.