Posted: February 29, 2016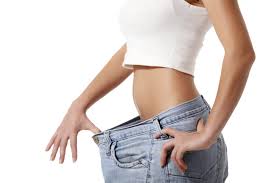 Warmer breezes in South Carolina recently are a reminder that the season of skin-baring fashions is just around the corner. That makes this the perfect time to contact Piedmont Plastic Surgery in Greenwood if you suspect that a body contouring procedure such as liposuction could help you look and feel your best this summer.
Liposuction can be a dream-come-true for people who are want a more svelte, shapely physique — particularly when diet and exercise alone fail to delete dimpled skin, annoying flab or pockets of fat. That's why liposuction was the second most popular plastic surgery technique overall in 2015, according to new research from the American Society of Plastic Surgeons. That esteemed industry group determined that 222,051 cosmetic surgery patients underwent liposuction in 2015, which reflects a 5 percent increase over the previous year.
One reason that liposuction continues to be popular among people in Greenwood, Greenville and nationwide who are looking to sculpt their figures is that the procedure has a variety of applications. Here are three areas of the body that you may not have realized respond well to liposuction:
Your Jaw — Liposuction can slim your lower face to eliminate the appearance of jowls or a double-chin.
Your Ankles — You can avoid the appearance of unsightly "cankles," an insensitive term used for thick ankles, by using liposuction to create a more graceful line from your ankles to your calves.
Your Breasts — Some women who are concerned about potential scarring from breast reduction surgery can achieve the results they desire using liposuction alone.
Of course, liposuction continues to be a great option for anyone looking to reduce the appearance of fat around their stomach, buttocks or midsection.
Liposuction also is growing in popularity among men.
When you have questions about which fat-reducing body contouring procedure provided by Dr. Ted Vaughn may be right for you, please contact Piedmont Plastic Surgery in Greenwood to book a consultation: 864-223-0505. Dr. Vaughn is proud to offer plastic surgery services to people in and around Greenwood, Greenville, Anderson, Columbia and Laurens, South Carolina as well as Augusta, Georgia.