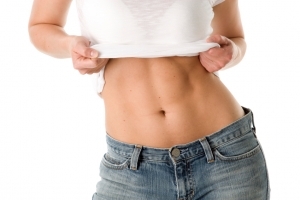 If you're in the Greenville or Greenwood, South Carolina area and you're considering plastic surgery, you're not alone.
Plastic surgery procedures were up 12 percent in 2013 (the last full year surveyed), according to the 17th annual industry report from the American Society of Aesthetic Plastic Surgery.
What were the most popular procedures overall? Liposuction and breast augmentation.
But liposuction was the big winner in this report with a 16 percent surge in popularity over the previous year. And while the actual number of breast augmentations dipped by about five percent, breast surgery is still the second most popular cosmetic or plastic surgery procedure in the United States overall.
Other procedures that top the list of sought-after plastic surgery procedures include:
Eyelid surgery
Tummy tucks, and
Nose surgery
"The numbers do not come as a surprise," ASAPS President Jack Fisher said in a prepared statement about the new industry research. "Technological advances, less-invasive procedures [and] greater accessibility are making esthetic procedures, surgical and nonsurgical, far more attractive to the public at-large."
If you have questions about these or any other procedures, please contact Piedmont Plastic Surgery, which serves patients in the vicinity of Greenwood and Greenville, South Carolina, online through this website or by telephone at 864-223-0505.