Posted: December 20, 2018
Modern cosmetic surgery can help make your aesthetic goals a reality. If you've been toying with the idea of scheduling a procedure, next year could be the perfect time to finally commit. In fact, there are many reasons why you should consider getting cosmetic surgery in 2019.
New Year, New You!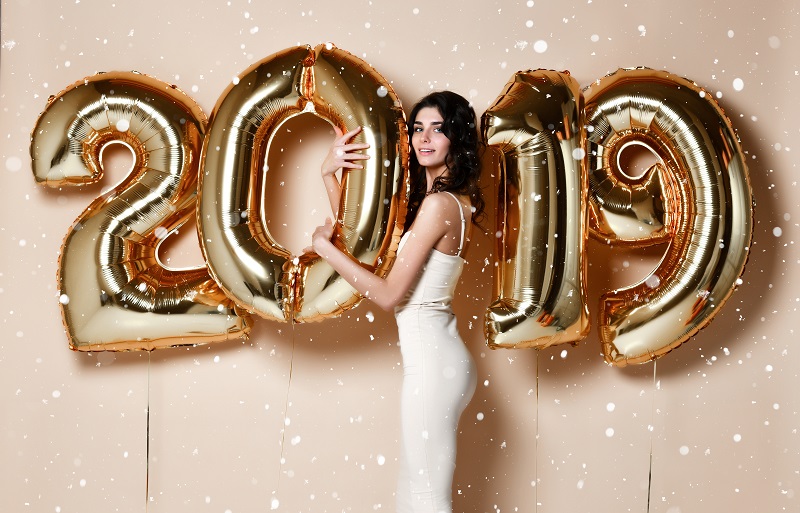 We all make resolutions at the start of every year. Many of these resolutions are focused on health, fitness, and happiness. However, people often find it hard to accomplish their goals. Cosmetic surgery can complement your efforts to be the best version of yourself.
Scheduling a cosmetic procedure in 2019 may help you with goals such as:
Prioritizing yourself: If you have a busy schedule and a lot of commitments, it can be hard to put your best interests first. If you are interested in cosmetic surgery but you feel like you are too busy, decide to make 2019 the year that you put yourself first.
 
Boosting your self-confidence: You are probably interested in cosmetic surgery to address a specific cosmetic issue that you are experiencing. If you are a good candidate, you may notice that you get a confidence boost after your surgery.
 
Adopting a healthier lifestyle: Generally speaking, you need to be in good overall health to undergo any cosmetic procedure. But many people find that it is easier to maintain a healthy diet and exercise routine when they love their results and have the desire to maintain them.
A Procedure to Meet Every Aesthetic Goal
These days, cosmetic procedures are incredibly customizable and can be tailored to meet your unique needs. No two patients come in wanting the same aesthetic outcome. Whether you want natural or dramatic results, there is likely a procedure that can help you achieve your goals.
Let's look at some top cosmetic concerns and the procedures that can address them:
Schedule Your Cosmetic Surgery Consultation in Greenwood
Dr. Ted Vaughn prides himself on the results that he can achieve for his patients. 2018 was an excellent year for Piedmont Plastic Surgery, and we look forward to helping new patients achieve their goals in 2019.
If you are interested in getting cosmetic surgery next year, call 864-223-0505 to schedule a consultation. We happily serve patients in the Greenwood, Greenville, Anderson, Columbia, and Laurens, South Carolina, areas, as well as patients from Augusta, Georgia.