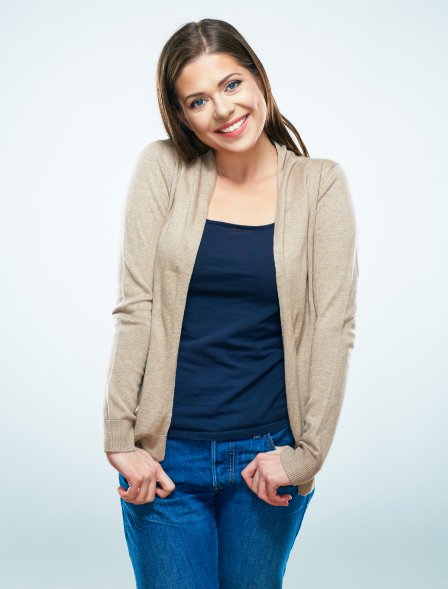 CoolSculpting® is a nonsurgical procedure that utilizes cool energy to target and destroy stubborn fat cells. This nonsurgical body contouring option is completed in our Greenwood, South Carolina plastic surgery office without any incisions, anesthesia, or surgical risks, and can offer remarkable results for men and women who are determined to be good candidates by our board-certified plastic surgeon. If you are interested in learning how CoolSculpting can be used to safely tone and trim your problem areas, please call Dr. Vaughn at (864) 365-4151 and schedule your initial consultation today.
Results are not Immediate
CoolSculpting is a nonsurgical procedure and, while very effective, it does not offer immediate results. After fat cells have been targeted and frozen with CoolSculpting they crystalize and die, allowing the body to remove them through the natural process of elimination. Optimal results are typically reached within three to four months, making now the best time to act if you want to have an ideally sculpted body in time for the holiday season. Our South Carolina plastic surgeon welcomes an opportunity to meet with you and discuss how long you can expect your CoolSculpting result to take, helping you determine if it will produce the results you desire within a timeframe you find suitable for your needs.
Full results from CoolSculpting can take a few months to achieve, but once fat has been eliminated it cannot come back. Making healthy dietary choices and getting at least three hours of moderate exercise every week will help ensure new fat does not accumulate as well, making your CoolSculpting results permanent. Specific instructions or suggestions that may be of most benefit to you can be discussed with Dr. Vaughn during your treatment period at our South Carolina plastic surgery office.
If you are considering CoolSculpting for optimal holiday contours, please contact Piedmont Plastic Surgery today. Located in Greenwood, South Carolina, board-certified plastic surgeon Dr. Ted Vaughn welcomes patients from Greenville Anderson, Lauren, and all surrounding areas.