To fuel the ever-growing buzz surrounding CoolSculpting, we are hosting an in-office event on January 23rd from 5:00 to 7:00 pm. Millions of people have already experienced the benefits of this noninvasive fat reduction treatment. Now, it's your turn to learn how CoolSculpting can help you achieve the slim body of your dreams.
Why You Should Attend Our CoolSculpting Event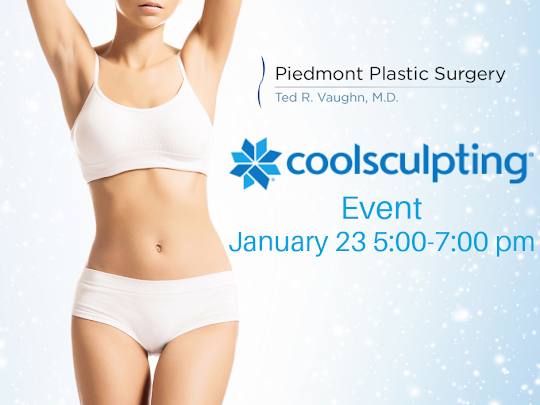 Our CoolSculpting event attendees can look forward to:
Receiving discounts on CoolSculpting treatments
Participating in drawings for free skin care
Enjoying snacks and wine
Learning more about CoolSculpting
Our patients love the fact that CoolSculpting can improve many troublesome parts of the body without surgery. Now, we can even treat small areas like the chin with CoolMini.
Incisions and lengthy recovery times belong in the past. Gentle, noninvasive cooling energy is the future of fat removal.
Reserve Your Spot Today!
We'd love to see you at our event! Limited spaces are available, so please call 864-223-0505 to secure your spot. At Piedmont Plastic Surgery, we welcome patients from Greenwood, Greenville, and Columbia, South Carolina as well as nearby Augusta, Georgia.