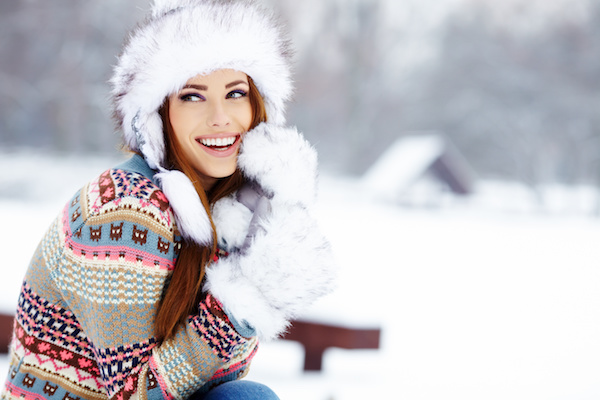 You might not think of South Carolina as a state with a noticeable winter, but as long-time Greenwood-area residents know, winter here can sneak up on you a little. And one area where winter can really do a number on you is the health of your skin.
If you don't take special steps to protect your skin, the winter weather can really affect it, and not in a good way. Put simply, skin care is more important than ever during winter.
Fortunately, these skin care tips aren't complicated. You don't have to do anything particularly difficult to protect your skin. A few simple steps can keep your skin healthy, moist and attractive during the long winter months.
How To Protect Your Skin
If you want your skin to look and feel its best during winter, here are some of the simple steps you can take:
Hydrate: Keeping your skin moist is crucial, and moisturizers, lotions and other products play an important role in that. However, it's important to remember that you should also hydrate in the traditional way: drink lots of water, basically. Because the weather is cooler, it's easy for people to forget the importance of hydration. After all, you're not dealing with sweltering heat or humidity, so is hydration really that important? In reality, hydration is more important than ever during the winter. Drinking lots of water keeps your cells full and healthy, and, in turn, that keeps your skin looking and feeling its best.
Find the right product: As mentioned above, finding the right skin care product(s) represents one important way of keeping your skin healthy during the winter. While there's a lot you can do to protect your skin, there's really no substitute for a good moisturizer. We'll be happy to talk to you about the skin care products you can trust and help you decide if your current products are right for you.
Remember the sun: Because the temperature drops during winter, it's easy to forget that the sun still poses a danger to your skin. You can still get a sunburn when the temperature is cold, and the sun can still damage your skin for good even when it's chilly out. Don't forget to apply a quality suntan lotion and don't forget to protect your skin with appropriate clothing.
Give up smoking: Of course, this is always good advice – giving up smoking is a great way of extending your life and improving the quality of it. But one thing most people don't know is that smoking can really damage your skin. In conjunction with the other ways in which winter can hurt your skin, smoking can leave you completely dissatisfied with the look and feel of your skin. Quitting is one the best things you can do for your skin.
Of course, we understand that all of these steps might not be quite enough. You can do everything right and still find yourself with skin that undermines your sense of self-confidence. In these cases, we offer a number of procedures that can help.
We will be happy to sit down with you and discuss your options so that you can make it through the winter with healthy, beautiful skin.
If you live in or around Greenwood, South Carolina and you have questions about skin care, please call Piedmont Plastic Surgery today at 864-223-0505.