Breast augmentation is an incredibly effective way to add volume and symmetry to the chest. Carefully inserted underneath breast tissue, implants help shape and enhance the bust, producing a fuller, more womanly, and more attractive upper body. Breast implants are inserted through small incisions that, while placed in inconspicuous locations, can leave some residual scarring. Both the breast implant insertion location you choose and the care you take before and after surgery is essential for minimizing scars and producing a smooth and natural-looking appearance.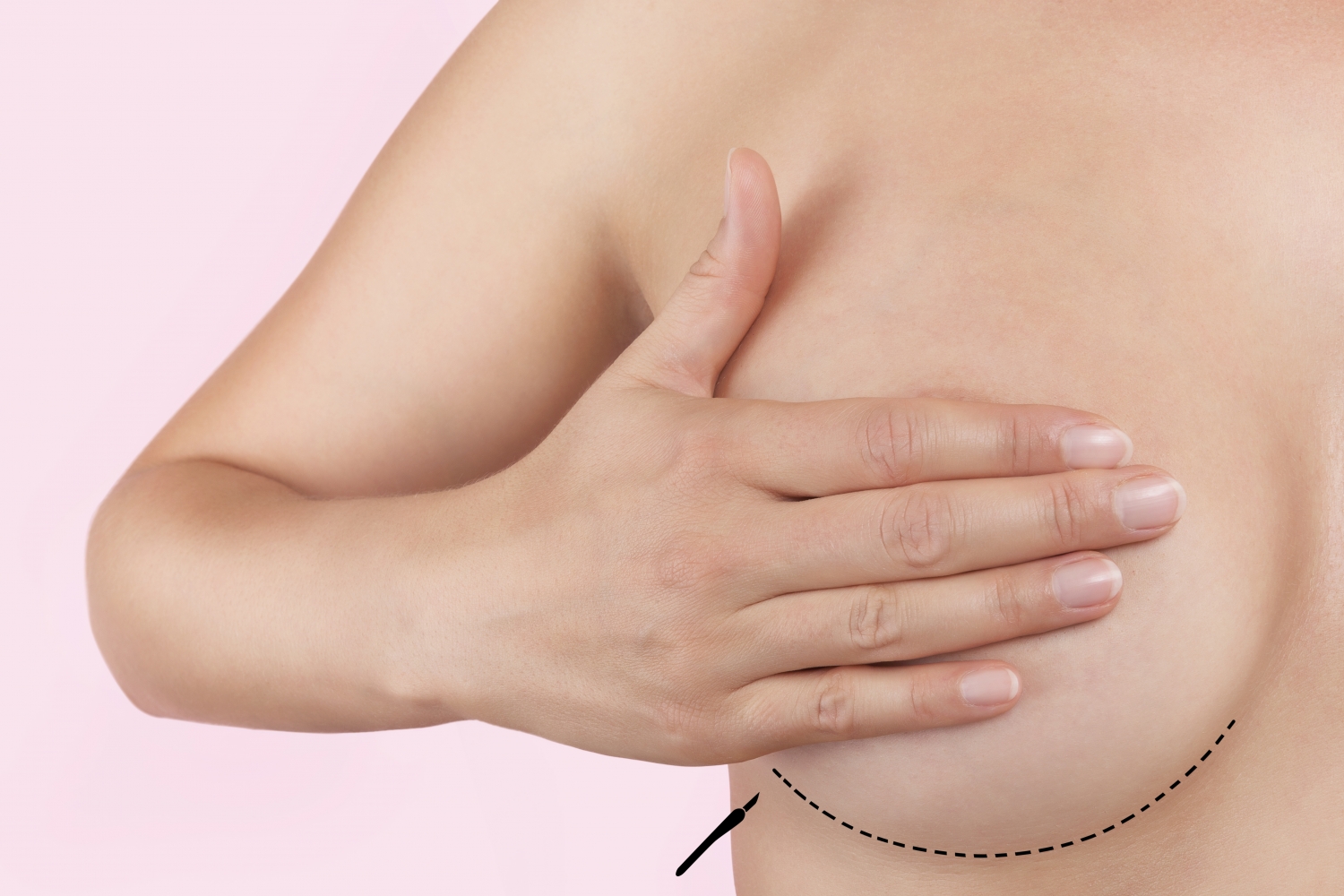 Greenville plastic surgeon Dr. Ted Vaughn offers three breast augmentation incision options:
Periariolar – hidden in the darker skin of the areola
Inframammary – hidden in the fold where breast and chest meet
Transaxillary – hidden in the armpit
Factors that will influence Dr. Vaughn's breast augmentation recommendations will include your natural breast shape, how much tissue is present, and other factors unique to your anatomy.  The best way to learn which option is right for you is through a private and informative one-on-one consultation with our board-certified plastic surgeon.
Minimizing Breast Augmentation Scars
Incisions leave scars. This is unavoidable. The visibility of your scars is, however, something you have a bit of control over. First and foremost, not smoking is essential for reducing scar tissue following breast augmentation. So too are keeping incisions clean, wearing compression and support garments, and closely following all other pre and postoperative instructions provided by our office. Carefully following these instructions will improve your recovery experience and help reduce visible scars. During your initial consultation we can discuss this further along with implant insertion options and procedural steps that will impact the final appearance of your breast enhancement.
Please contact Piedmont Plastic Surgery online or by calling 864-223-0505 to schedule a breast augmentation consultation at our Greenwood, South Carolina office today. We welcome patients from Greenville, Columbia, and all surrounding areas of South Carolina and Georgia.